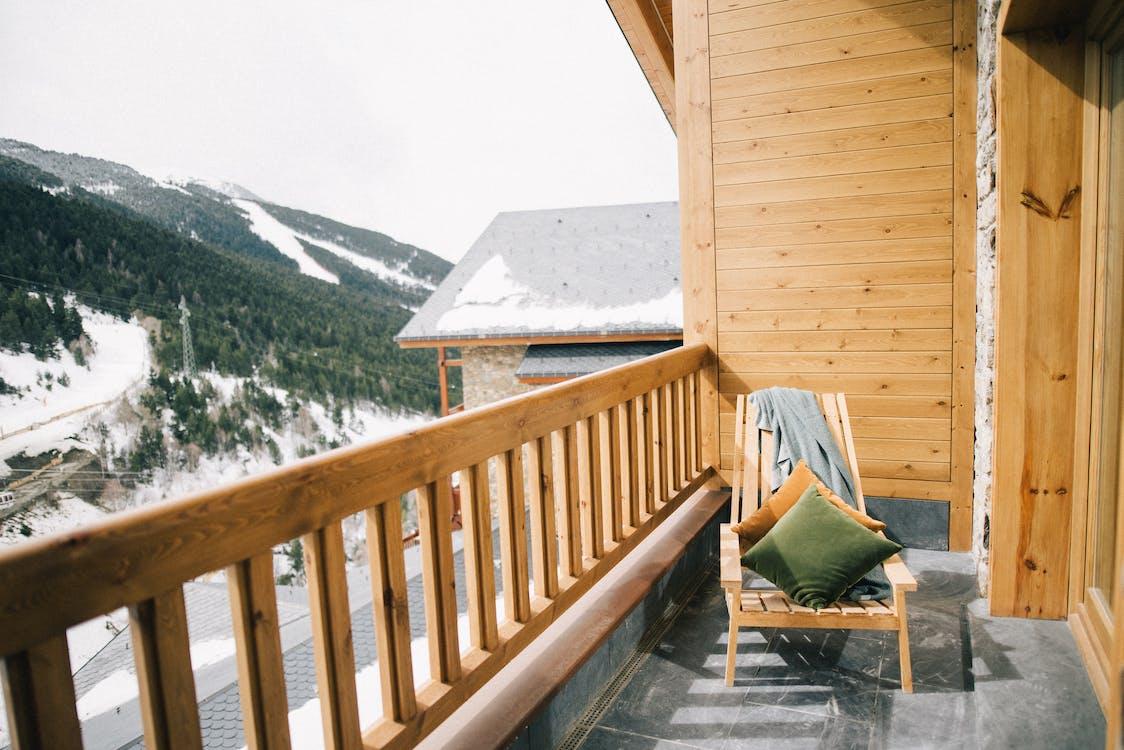 In many situations, a vacation rental is a more cost-effective and accessible solution to staying in a hotel. However, holiday rental property owners may face substantial challenges in keeping a profitable rental property. Profitable vacation rentals require a solid business model, competitive pricing, and a consistent flow of guests.
With a consistent growth rate and improved visibility, the business is expected to continue developing over the next several years, creating enough chances for prospective vacation rental property owners. It is crystal clear that the more satisfied the customer is with your service, pricing, and accommodation, the more word of mouth advertising you will create, which will boost your business.
We have to remember that lower pricing won't always attract customers; the vacation rental pricing should be worth the property you are renting out. These Athens property managers are saying that in the same vein, there are many mistakes vacation rental owners make that could hamper their profits.
1. Putting All Your Eggs in One Basket
A multichannel distribution strategy for your rentals has increased exposure to a larger audience. This is a fantastic strategy to maximize your accessibility and may also help you boost your revenue.
This kind of distribution strategy will allow you to boost your brand's visibility and broaden your audience. Promoting on additional booking platforms, such as Airbnb and Vrbo, enables you to reach a larger audience and increases the likelihood of getting more reservations.
No matter how many vacation rentals you manage, you should always try to advertise your properties on as many booking platforms as possible. This method is suitable for major property management firms and hosts who handle a small number of rentals. The best way to do this is via vacation rental property management software that can handle the task for you.
2. Not Optimizing Your Listings
The best way to attract tourists is to emphasize the suitability of your listings. As the owner of a rental property, you are responsible for:
Managing all of your rental agreements.
Finding all of your buyers and sellers
Organizing showings and listings
planning property photography sessions
Attending all meetings.
Constant optimization and development are the keys to using property management vacation rental software. Most property owners tend to focus on algorithm changes and associated fees when they think about the various kinds of vacation rental property management software programs on the market.
This isn't the best idea as it takes time away from important aspects of property advertising, like optimizing listings. The better optimized your listings are, the more eyes you'll be able to get on your property (or various properties). This will ensure that you always have a renter lined up.
3. Not Requesting Reviews
Nowadays, everyone takes bad reviews seriously, to the point that it could damage the whole reputation of your business. Reviews are powerful as they serve as social proof of a renter's credibility.
They are effective because individuals are more prone to imitate the activities of others. Customer testimonials help prospective customers make purchase decisions. According to research, customers are 63% more inclined to trust companies with online reviews than brands without ratings.
Guest reviews have become an integral part of the vacation rental booking process. Before reserving a stay, prospective visitors like reading reviews. In addition to being a useful resource for visitors and hosts, reviews enable people to share their experiences with others.
4. Not Posting Enough or High-Quality Pictures
Almost everything online today requires images, especially when you're trying to sell something. Guests searching for vacation rentals have the same mindset as people shopping for clothes. They focus their decisions on the photographs you display. Regardless of the quality of your property's facilities and description, poor-quality images will turn prospective renters away as they won't know what they're supposed to be looking at.
You may be amazed at how many vacation rentals with a lower value than the others have a greater occupancy rate simply because the owners invested in high-quality photographs that make it easy for customers to imagine a pleasant visit.
In the end, poor-quality photographs prevent you from hosting visitors, which means you miss out on possible income. Professionals that know how to take the most enticing images to promote click-throughs should be appointed to display your property effectively.
Not Focusing on the Guest Experience
The first step in knowing how to manage a vacation rental property is focusing on the guest experience. A memorable experience improves guest satisfaction and the probability that a renter will return, which means repeat business for you. Improving the customer experience has a huge influence on performance, increasing your business's income and creating marketing opportunities.
Empathy, along with flexibility, will help to secure guest satisfaction and future loyalty. What's more, when you give your visitors a great experience, they will want to share it with others.
5. Not Offering Flexible Pricing
Pricing your listings might be difficult and even confusing. Indeed, if you price your rental too high, you may deter prospective tenants. However, if you price it too low, you won't get much in the way of profit.
Various factors, such as seasons and supply and demand, can influence your price decisions, and the key to effective revenue management is making frequent rate adjustments based on market data.
The best approach is dynamic pricing. Dynamic pricing is a type of pricing that changes in real-time to reflect fluctuations in the short-term rental market.
Using the best vacation rental management software, you may set rental prices depending on seasonality, occupancy levels, and demand trends across many locations.
6. Not Investing in Vacation Rental Management Software
By now, you might be wondering, "what does property management software do that can't be done manually and for free?" Vacation rental management software is made to help short-term rental owners run their businesses.
It has many features, such as automating routine tasks with a property management system (PMS), letting property managers manage all their listings and bookings on the same central platform with a channel manager and a synchronized calendar.
The program will make it easier for you to manage your rental or multiple rentals. It will save money and streamline processes, which will help you make better decisions, get more people to rent, and have a stronger, healthier bottom line.
Final Thoughts
A lot of people, especially those new to the real estate industry, don't know how to manage vacation rental property and the benefits of vacation rental property manager software. But after reading all the above factors and mistakes that rental property owners make, you might have realized how essential a vacation rental management software is.
The advantages of using vacation rental management software far outweigh the costs involved, provided that you get the appropriate solution to meet your requirements.
You can save so much time that you can otherwise spend optimizing your process.
Image Source: https://bit.ly/3cBhsKz