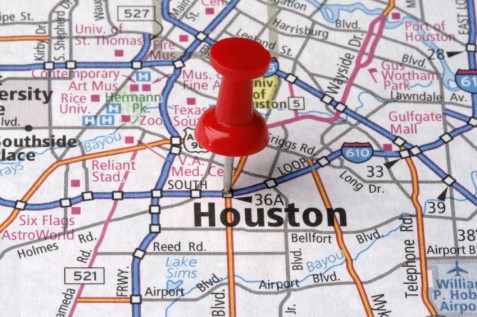 The following is the most recent Houston MLS Report, published by the Houston Association of Realtors. The data covers Houston Home Sales and real estate trends from the last twelve months ( April 2014 – April 2015).
HOUSTON — (May 13, 2015) — Houston home sales held to positive territory in April and inventory edged up to levels last seen in September 2014. Sales of single-family homes rose 1.9 percent year-over-year, with the greatest volume taking place among homes priced between $250,000 and $500,000.
According to the latest monthly report prepared by the Houston Association of Realtors (HAR), April single-family home sales totaled 6,502 units compared to 6,380 a year earlier. Months of inventory, the estimated time it would take to deplete the current active housing inventory based on the previous 12 months of sales, increased to a 2.9-months supply versus 2.6 months last April. That remains well below the current national supply of 4.6 months of inventory.
Home prices achieved record highs for an April, with the average price of a single-family home climbing 4.3 percent year-over-year to $281,724. The median price—the figure at which half the homes sold for more and half for less—jumped 7.0 percent to $209,790. April sales of all property types totaled 7,907 units, up 1.5 percent compared to the same month last year. Total dollar volume increased 6.0 percent to $2.1 billion versus $1.9 billion a year earlier. "The Houston real estate market is doing quite well despite low inventory levels and concerns about the effects of declining oil prices," said HAR Chair Nancy Furst with Berkshire Hathaway HomeServices Anderson Properties. "Realtors I speak to regularly tell me that business remains strong, and April's uptick in inventory means consumers had the benefit of more homes hitting the market. We will have to watch and see how layoffs in the energy industry affect home sales in the months ahead."
April Monthly Market Comparison
The Houston housing market saw across-the-board gains in April, with single-family home sales, total property sales, total dollar volume and pricing all up compared to April 2014. Month-end pending sales for all property types totaled 6,717, a 39.8 percent increase versus one year earlier. Active listings, or the number of available properties, at the end of April rose 4.9 percent to 29,486. Houston's housing inventory grew slightly in April to a 2.9-months supply versus the 2.6-months supply of one year earlier. That matches the inventory level from September 2014. According to the National Association of Realtors, the current supply of homes nationally stands at a 4.6-months supply.
| | | | |
| --- | --- | --- | --- |
| CATEGORIES | APRIL 2014 | APRIL 2015 | CHANGE |
| Total property sales | 7,788 | 7,907 | 1.5% |
| Total dollar volume | $1,977,514,048 | $2,096,329,216 | 6.0% |
| Total active listings | 28,114 | 29,486 | 4.9% |
| Total pending sales | 4,806 | 6,717 | 39.8% |
| Single-family home sales | 6,380 | 6,502 | 1.9% |
| Single-family average sales price | $270,167 | $281,724 | 4.3% |
| Single-family median sales price | $196,000 | $209,790 | 7.0% |
| Single-family months inventory* | 2.6 | 2.9 | 9.6% |
* Months inventory estimates the number of months it will take to deplete current active inventory based on the prior 12 months sales activity. This figure is representative of the single-family homes market.
Houston Real Estate Milestones in April
Single-family home sales rose 1.9 percent versus April 2014;
Total property sales were up 1.5 percent year-over-year;
Total dollar volume increased 6.0 percent, rising from $1.9 billion to $2.1 billion;
At $281,724, the single-family home average price reached an April high;
At $209,790, the single-family home median price also achieved a record high for an April;
Single-family homes months of inventory ticked up to a 2.9-months supply;
Days on Market for single-family homes was 51 days versus 56 days a year earlier;
Townhouse/condominium sales rose 6.5 percent versus April 2014.