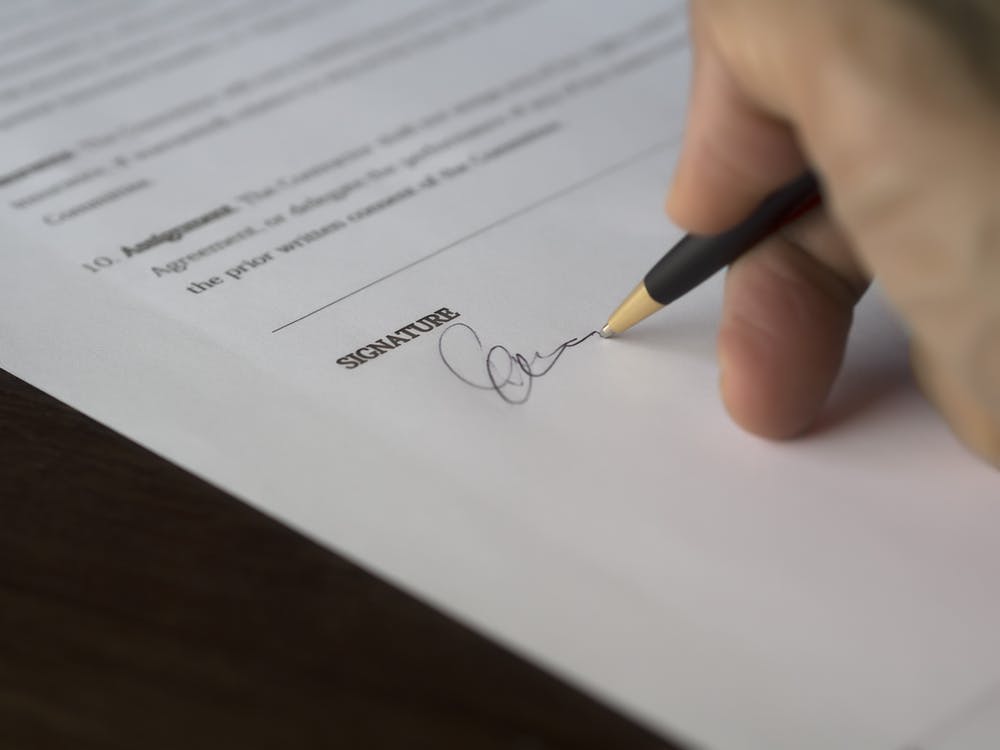 One of the most common mistakes renters make is skimming over their rental agreement prior to signing it. While reviewing the fine print when signing an apartment lease can be intimidating, it is definitely worth the effort to know precisely what you're committing to.
Knowing what questions to ask while signing the lease helps make the entire rental procedure go as smoothly as possible, from the application to the move. Therefore, it's in your best interest to carefully examine the lease, and don't hesitate to ask. According to these Tampa property managers, it's your responsibility to understand these details, and it should reassure the landlord that you understand what you're accepting.
So, without further ado, let's have a look at some things to look for in a rental agreement that will help you avoid issues later on.
1. Rent Due Date and Amount
Chicagoland Community Management are always suggesting to ensure the rent in the lease corresponds to what you plan to pay. If you expect rent to be $1,500 but the lease agreement says $1,600, find out why. It may be an oversight, or the landlord may have overlooked some charges, such as parking, pet, or gardening.
Also, keep track of when and where the rent is due (often not at the beginning of the month). Also, see if you have a time window before your rent is declared late. Some contracts state that rent is overdue if received three days after the due date—these are the grace days. There is no grace period in some agreements. If late fees are to be charged, the less should contain the amount and date of those fees. Several states limit the number of late fees that landlords can collect.
2. Policy on Early Termination
Keep in mind how long you'll be staying and what will happen if you need to terminate the lease early. Even though you want to move out prematurely, you will usually be responsible for the rent until the conclusion of your contract. However, some lease agreements have early termination clauses that permit you to quit the lease sooner than agreed for a price.
3. Guests
If you rent, you nearly always have the option of inviting guests over. When, on the other hand, would a frequent visitor become a part-time housemate? To further highlight the differences, some landlords have a distinct guest policy. It's usual for a rental agreement to specify a maximum number of days that guests can stay in any 6-month period.
4. Subletting
Subletting is when you temporarily rent the space to someone else while maintaining your contract in your name. This can assist you in avoiding breaking your lease or keeping your apartment vacant for months. A subletting option is something to check out in a lease contract if you think you'll gain from it in the future.
5. Responsibilities for Maintenance
One of the advantages of leasing is that property maintenance is normally the responsibility of the landlord. What about upkeep, though? Everything from mowing the grass to replacing the HVAC filter can fall within this category. As a tenant, you're usually in charge of maintaining the home clean and informing the property management company or landlord if something goes wrong, like a leaky roof. Anything else you're accountable for should be stated in the lease. Landscaping, small repairs, and snow shoveling like changing smoke detector batteries and light bulbs are all done by some tenants.
6. Security Deposit
You would want to know the cost of the security deposit and what it's supposed to cover before signing the lease for an apartment. You'll know what to avoid while living in the apartment if you know what will be the expense of your deposit.
7. Renters Insurance
Several landlords insist on their tenants having renters' insurance. If this is the case, it should be stated in the lease. Renters insurance protects your things in the event that they are stolen or destroyed, so even if it's not immediately needed, it's a good idea to buy it.
When you are moving into a new home, there are various procedures that you need to take care of. It is vital to stay alert and carefully go over everything before agreeing to anything. The above things to look for in a rental agreement are essential to check if you don't want any problems with your landlord in the future.
If you haven't hired a property manager already, click here to learn more about our services and how an experienced property manager can share some of your burdens.