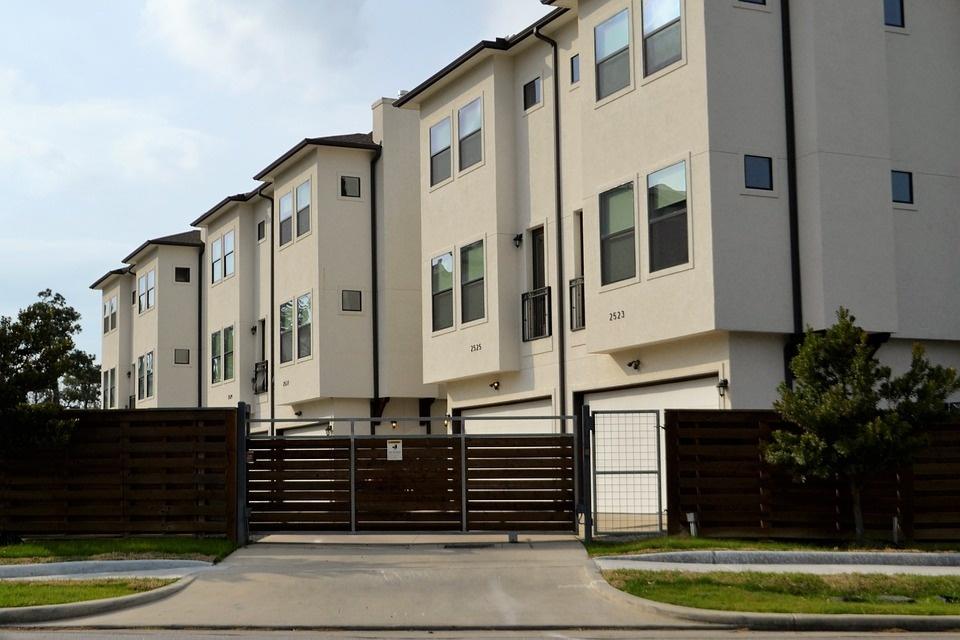 Property managers and landlords alike who look after residential properties have to deal with a wide range of problems, including tenant affairs, the flow of money, and property management. They might appear straightforward at a glance until you dig deeper. If life was only as simple as collecting the rent on time.
Let's take a cursory look at the five biggest problems facing residential property managers.
Increasing the ROI
Investors spend their money in real estate to increase their wealth, and they expect their property managers to do more than just collect the rent on time. Today's property managers are expected to use every tool in their toolbox to maximize property revenue, including brainstorming marketing strategies to help further the cause.
However, no two properties are alike, and residential property managers cannot use a one-size-fits-all strategy. For example, an older property would require more remodeling to attract more qualified prospects, and this may not be possible unless the owner agrees to expand their budget. Similarly, there are far too many factors outside the manager's control, location, and neighborhood, being two of the biggest.
Finding and Keeping New Tenants
The most difficult aspect of any property manager is finding new tenants and keeping them at the property for the long haul. They have to learn marketing strategies and become good at them. Another strategy is to outsource marketing strategies to another expert, but this could represent a large chunk of change from the monthly budget.
From writing effective copies to placing ads on the right platforms and everything in between, marketing can open a lot of worms for property managers. It could be too taxing on their resources and diverge them from the core areas of their business. They are also responsible for screening tenants, doing background checks, and drawing up lease agreements representing the landlord's best interests.
Property Maintenance
Property maintenance is in the job title - property manager. These professionals are expected to keep up with maintenance tasks, including emergency repairs such as floods, fires, and power breakdowns. This often means maintaining a list of reliable vendors who offer services at an affordable price.
Another key challenge is the sheer unpredictability of property maintenance. You can never tell what may break and require emergency repairs. However, residential property managers are expected to stay on top of these challenges with a bare-bone budget.
Time Management
For residential property managers, it always seems there are never enough hours in the day. There's always something that needs their attention and some task that should be completed. Between maintenance at the property and emergency phone calls from tenants, they can be left with plenty of stress.
They often use tools like Evernote to make lists, take notes, and avoid interruptions. Evernote also allows property managers to organize their daily tasks. Most property managers find it helpful to keep documents for different tasks in separate folders. This way, it will be easier to locate receipts at the end of a year.
Changing Regulations
The legislative environment of the real estate industry keeps evolving with new rules and regulations, often imposing strict penalties for not adhering to them. Keeping up with these regulatory changes is difficult and mandatory. Strategies for staying on top of regulatory changes must be effective and rooted in technology. Honing in on what is relevant for the property, can quickly overwhelm property managers, but ignoring these changes can lead to devastating fines.
These regulations vary from one region to another, so it is recommended to consult with a real estate lawyer near you. Evictions, in particular, are a sensitive legal issue and must be handled by adhering to the law. For example, there are several types of termination notices required in California. Each notice needs to be delivered in a timely manner; otherwise, the eviction process may have to be restarted.
If you are dealing with challenges related to your property, get in touch with experienced residential property manager to resolve your problems. These experts will work tirelessly to improve your ROI and ensure your rights as a landlord are protected.
Image source:https://pixabay.com/photos/real-estate-for-rent-rented-3297625/