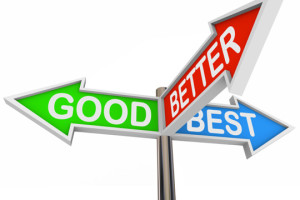 Property management is an area of real estate that most agents shy away from. It lacks the thrill of working a sale contract to closing and requires a more consistent task oriented approach. A property manager usually handles a portfolio of properties and many have unique circumstances that must be considered. A property manager will be truly successful if they can excel in these areas.
What Makes A Good Property Manager?
KNOW YOUR CLIENTS Take the time to get to know your clients and their property. Each circumstance is different and each property is unique. Some owners may be skilled investors and others may be first time landlords with an emotional attachment to their property. A property manager must be good with people and understand who and what he/ she is dealing with. Some of this takes time, and experience makes a big difference.
COMMUNICATION Communication is important in most careers but in property management it is crucial. Owners, tenants, employees and vendors need to have direction and understanding of the process. Property management has many moving parts. A great property manager knows how to communicate effectively to each person in the process to get the correct result. Being clear and concise is key. In addition different people may require different forms of communication whether it is email, phone, text or carrier pigeon ( kidding ) the professional property manager recognizes this and makes sure he's effective at getting his message out. Also, it is important to set a reasonable level of expectation at the beginning. With the speed of technology, some may expect an immediate response but a property manager with good communication skills can set the tone early on. The bottom line is that good communication is woven through the success of everything a property manager does.
ORGANIZATIONAL SKILLS Move ins, move outs, make readies, repairs, lease renewals and property emergencies can test the organizational skills of even the best property managers. A successful and effective manager has systems in place to help him deal with the sometimes daunting task. Planning ahead can take off a lot of the pressure and will ensure that things get taken care of as needed. Relying on an established system created over many years is the key to having organizational success. Flying by the seat of your pants and handling issues as they arise may work in some fields of Real Estate but not Property Management. At Area Texas Realty & Management we have spent many years honing our management system to make sure we offer our clients and tenants the best experience possible.
MULTI-TASKING & FLEXIBILITY The ability to quickly switch from one task to another is a pre-requisite. Scheduling is helpful but it is extremely common to be interrupted by emergencies and urgent client requests. As much as a good schedule can be used as a starting point, emergencies arise, circumstances change and tasks must be re-prioritized constantly. Property Managers wear many hats – their business cards could be full of various titles including Site Inspector, Service Coordinator, Contract Negotiation, Collection Agency, Bylaw Enforcer, Professional Adviser, Mediator, Community Liason, Team Leader, Publisher and most important of all – good neighbor! They are, after all, in charge of making people's homes and properties a better place to live and work.
TIME MANAGEMENT 24 hours in a day is never enough. Repairs must be done in a timely fashion, proceeds must go out tow owners by the date agreed and contractual terms and timeframes must be followed. Prioritizing is an essential tool the property manager must use. Spending too much time in a certain area and neglecting others may prove costly.
EDUCATION & TRAINING It is always best to have an expert on your side. Owners and Investors place a great amount of trust in the assistance provided by Property Managers when making decisions with respect to their properties. Ensuring those who are providing property management services are well trained, well informed, and up to date with current industry trends is recommended, if not required.